"The New Exes" – All My Exes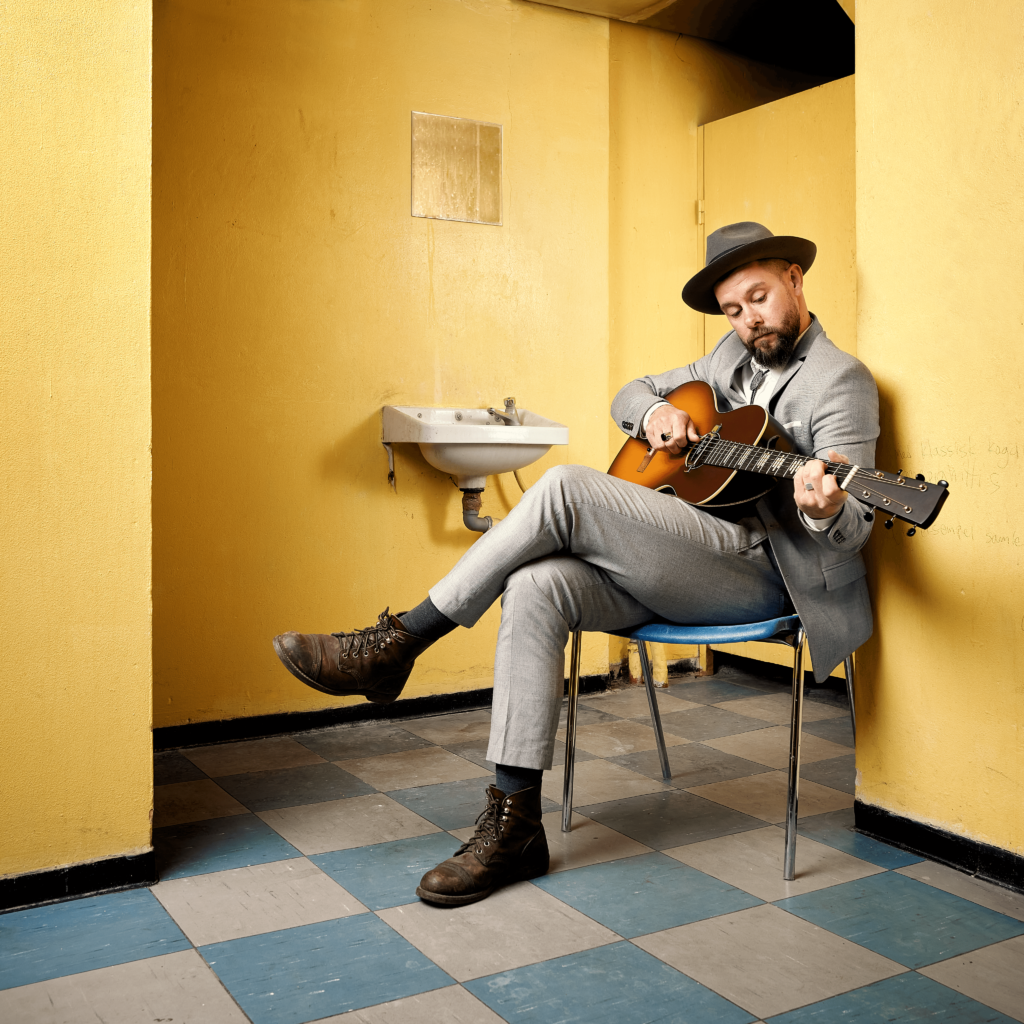 "The New Exes" – All My Exes 
With their fifth studio CD and a partly new line up, All My Exes are ready to conquer the Danish folk-scene again. Their banjo-based blues and folky tunes has bought them a steady place in the hearts of the Danish audience as well as a reliable fan base.
The surviving duo of the band, Steffen Christensen on banjo and lead vocals and Mads Bay Mulvad on base has joined forces with two new members, Lasse Herbst on drums and Jesper Sand Christensen on guitar. On this CD multi-instrumentalist Henrik Madsen as well as the beautiful voice of Julie Runa can be heard as well. Why not add her as an ordinary member?
This new album "The New Exes" are songs written by the band covering the everyday of life and the life as genuine middle aged red necks in the big city. All songs are created, recorded and mixed by the band in their rebuild allotment house (see pic below) close to the highway in Valby, a suburb to Copenhagen.
Our first listen-trough of the songs gave a positive approach, but can they live up to what they promise at a closer look?
The album opens up with "Let's Fix It" featuring Henrik Madsen on pedal steel and Julie Runa on vocal. This song brings us back to the early seventies and the various West Coast Bands of California, say Crazy Horse. The rugged voice of Steffen and the desolate sensitive voice of Julie creates a most effective blend.
Next tune "Dig A Hole" is quite unexpected with a fierce electric guitar and heavy drums. Nothing wrong with the song itself, it's good, but we just don't think it fits the concept.
This is followed by "Homeless, Restless, Speechless" and takes us back on the track. Nice guitar licks and a steady rhythm makes you snap your finger.
Number four, "Why People Don't Like Me" is a folky tune based in the late sixties with a Dylanesque harmonica and an occasional steel guitar. Quite catchy and with a message.
Next, "Joe The Extra" is really dark and heavy rock-song with energetic guitars and again a bit outside what to expect. Vibrant psychedelic ending.
Six, "While We're Waiting" brings us to Tom Petty. It's a classic up-tempo pop-tune.
Then comes what might just be the best tune of the album, "My Love And You"! It's a romantic but powerful thing. Finally one can detect the promised banjo, but not played in the traditional way. Here it is adapted to the electric band.
When number eight starts one begins to realize that this is not the banjo-based country record one would expect. Now it all makes sense. The band and their music have changed. This song is a retrospect from a trip to "Austin" told with heavy guitars.
Song number nine reveals what could very well be a potential hit song. It's really good! Catchy melody that sticks to your mind.
Ten is a short, only 2:27 minutes, energetic up-tempo "Sunday Walk". Reveals some of the glad energy Steffen is known for from former albums.
When one reads the title of the last song, "Tonight's The Night", one expects its to be a cover of a famous Neil Young song from the mid-seventies. It's not. But it is the perfect ending to this surprising album. Strong voice, haunting melody. Last waltz…
Conclusion: It takes a while to understand that this is not a traditional All My Exes album. The title does not only correspond to the new members but to the fact that they do have a new sound. No fiddle, no mandolin and far too little banjo, considering that this is what the band leader is famous for. Though, if one is able to forget about all that and just take this album straight for what it is, we must say that it sure is pretty good music. They know their craft!
However, the band might consider to bring in a producer to bring a somewhat straggly production to order. This shouldn't stop anyone from purchasing this album!