"Lost Highway" – Copenhagen Slim
"Lost Highway" by Copenhagen Slim (a.k.a. Nisse Thorbjørn)
By Johnny Petersen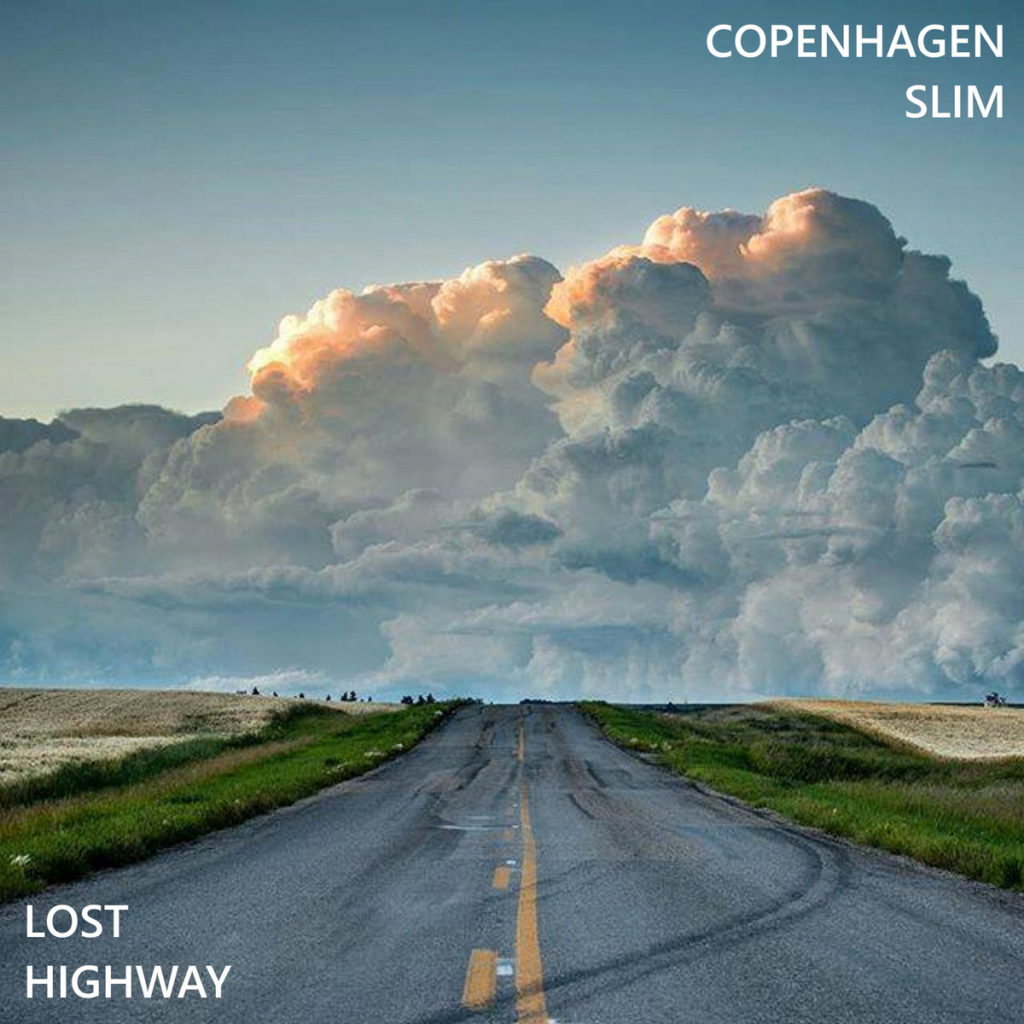 Album info: "This is a raw, straight off the road, one good day in the studio, all instruments recorded simultaneously, live album. No bullshit, no time editing, no playing to a click, no overdubs or digital instruments, just the real deal."
Credits:
"Copenhagen Slim is a worldwide touring artist and award-winning singer and musician with a unique sound inspired by but not chained to the blues, bluegrass and folk music traditions."
Released June 10, 2020
All Instruments (all acoustic) played by Nisse Thorbjørn (Copenhagen Slim) live.
-So, here we have Nisse's collected Corona works. And, I must say, he has been doing it good, really good. On all nine tracks he has managed to create something quite unique; an honest personal interpretation on nine classical folk- and blues tunes. He has made them into something highly personal. When one first read the tracks list one might go, "OK, haven't we heard those before, yawning." When one proceeds and put the tracks on, song after song will make the listener positively surprised.
Nisse has his own way of singing, a strong expressional voice, revealing his feelings. After listening to him for several years, my guess is that his rare singing style is strongly influenced by his harmonica playing. If one is to criticize anything it might be that the harmonica is given too little place. As well as his unique style of singing, his harmonica playing can be brought to ecstatic levels, given the right circumstances.
The album opens up with the title track, "Lost Highway", a classic country song by Hank Williams and Leon Payne. Nisse manage to turn the otherwise tearful, maudlin song into a strong blues. His style of playing makes it a prefect warm up for the second one; "If I Had Possession Over Judgement Day", the first of two Robert Johnson songs. Here he let's the songs main lick become the body of the whole song, no excessive guitar playing, just the lick, interrupted by his harmonica.
Then Nisse changes into more traditional country fingerpicking with no 3, "The Ballad Of John Henry", the albums longest song, 5:11 minutes. Here he makes use of his slide to give the song a sensitive touch, the notes following the words perfectly. The dramatic content of the lyrics are expressed by Nisse raising and lowering his voice.
In number four, "Shady Grove", Nisse shows a fine example of when people believe there are more than one guitar, although there is only one, by using a nimble thumb. Furthermore, he turns this often rather mediocre song into something wild and exciting.
Next comes "Corrina", an old Bo Carter song, so often misused by Swedish Dance Bands. Nisse succeeds to turn it into a personal tormented love song, full of the singer's anguish over his lost love.
Number six "Am I Wrong" presents Nisse at his roughest side, simultaneously playing harp and reso guitar.
"Last Fair Deal Goin' Down" is a Robert Johnson classic, with a melodic playing.
Track 8, "My Creole Belle" is another old classic tune, made popular by Mississippi John Hurt, but written by the obscure J. Bodewalt Lampe. Here Nisse's haunting voice colors this otherwise sweet tune with a sense of unknown destiny. The guitar and harmonica maintains that sweet sound, but the voice…..
Last song "Drifters Wife" is a merry thing, leaving the listener in a good mood.
Conclusion
Nisse Thorbjørn has used his covid-19 seclusion in a prosperous way, creating something new of something old, taking the listener on a musical journey.
The album can be downloaded here: "Lost Highway". Do it!