"She Shimmy" – Libby Rae Watson & Bert Deivert
"She Shimmy" – Bert Deivert and Libby Rae Watson
By Johnny Petersen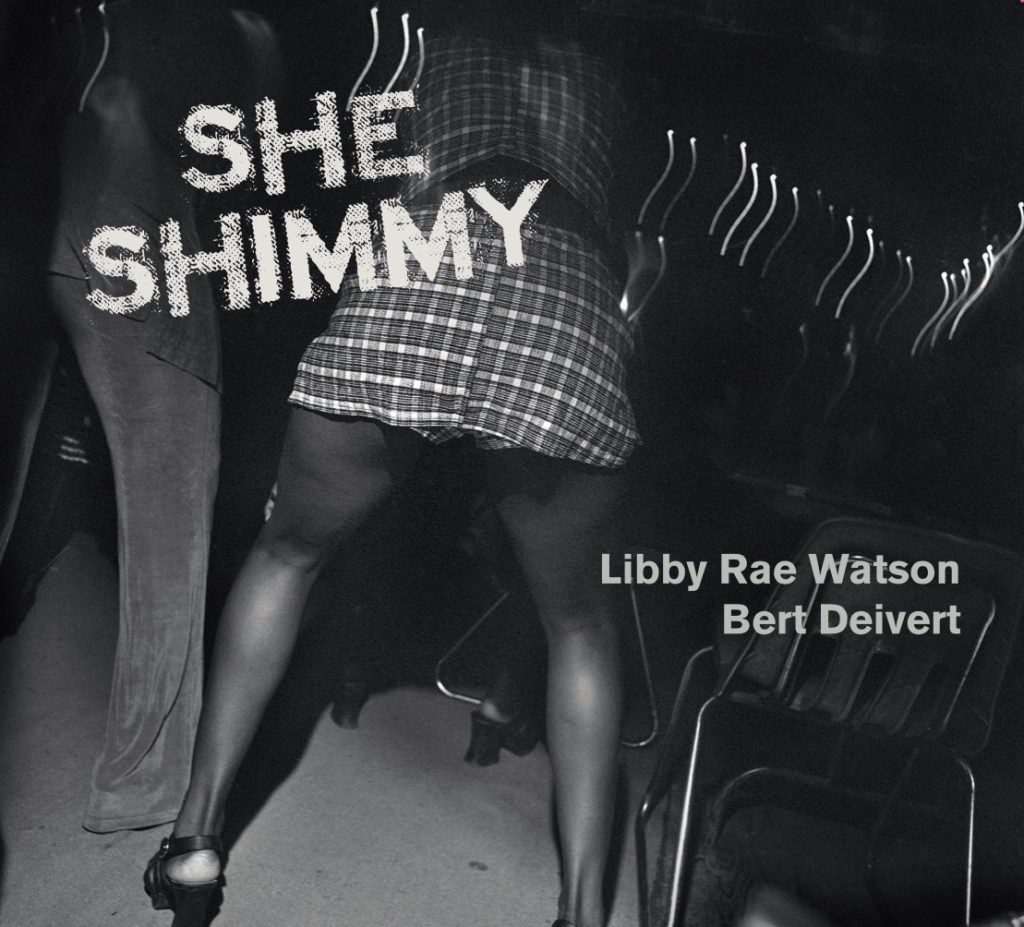 This must-have record had the misfortune to be released just as the Pandemic broke loose, so Deivert and Watson wasn't able to travel around marketing their music. That's a shame! We do hope they will be able to do so in the near future, 'cause this is such well-played old fashion acoustic blues music without feeling old fashioned at all.
Bert Deivert, an American ex-pat born in Boston, Massachusetts, living in Karlstad, Sweden since 1974, and Libby Rae Watson from Pascagoula, Mississippi, seems like the perfect musical pair in spite of the long geographical distance between them. The duo, although acquainted for some years first played together in Sweden at the Åmål Blues Fest in 2019 as the opening act (the best ever according to the organizer), were we had the great fortune to meet with them. Needless to say, they received standing ovations. These recordings are clearly based on that performance.
Libby Watson, being trained by such names of fame as Sam Chatmon and Big Joes Williams among others, is an accomplished finger style guitar player, playing a small National Reso guitar. Bert, though also an accomplished guitar slinger seems to put his emphasis on his old National Reso Mandolin, of which he is a true master and is compared to the famous Yank Rachell.
On the record they were assisted by a number of famous artists, the most famous being Charlie Musselwhite and Eric Bibb with his wife Ulrika (also performing on the same festival). It contains 12 tracks, some written by the artists, some by others in the past. It's hard to highlight a few songs but the title number "She Shimmy" and the ode to Big Joe Williams, one of Libby's tutors, sure stands out. And, nobody will be able to sit still when "Whiskey Blues" comes on. Libby got a remarkedly strong voice in a tiny body, mixing well with Bert's warm soothing voice. The last tune "Bye Bye Baby Blues", with Eric Bibb adding on guitar and harmony vocals and Ulrika Bibb on harmony vocals gives you goose bumps and will stick in your mind for the night. This is a tune that is covered by a lot of great artists but this version sticks out as one of the most touching ones.
The music is available overseas for downloading by mailing Deivert on bdeivert@gmail.com or Watson at libbyrae@libbyrae.com who also provides hard copies.