Migration Blues
 – Big Creek Slim (Marc Koldkjær Rune)
Released 2021-04-03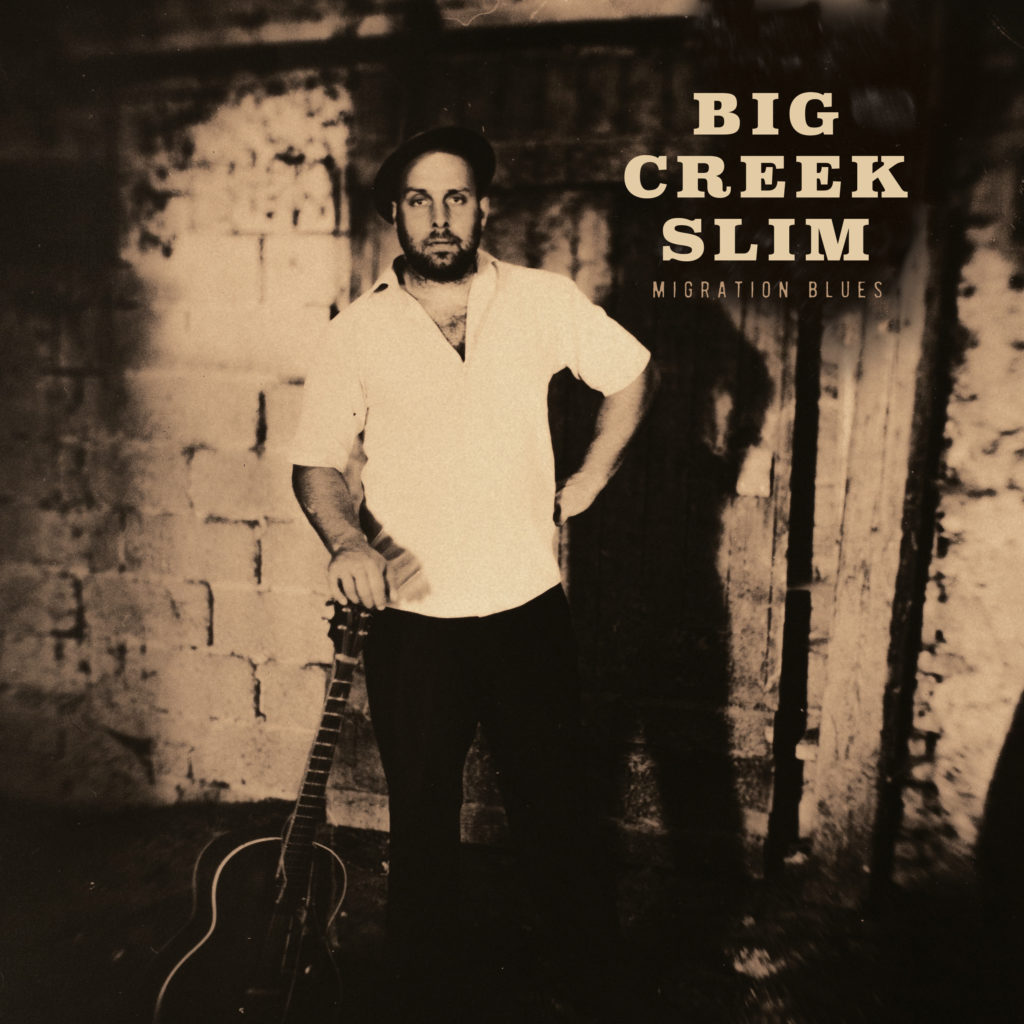 This is the second of the two albums released in April 2021 by the Danish-born Big Creek Slim on the Straight-Shooter label. The other one being Twenty-Twenty Blues. These two albums are crowd-funding projects, i.e., some of his fans and friends has contributed to the costs involved in publishing these albums. Both albums relate to the ongoing corona crises in the world and could very well have been published as a double album. There is a slight change of topic here. Now Marc is more concerned with the effects the decease has on the world and how it hinders normal life. But the groove, the feeling, the unpolished raw emotions are the same.
Here he describes his own difficulties with travel between his former homestay in Brazil and Denmark where Marc has taken up residence after some years abroad.
These are two albums with songs that concerns everyone, that cries the despair of everyone that is affected by the pandemic in various ways. And that is pretty much everyone….
The style of the songs reminds one of such blues greats as Son House and Tommie Johnson. As I said previously: I will not write about the individual songs; the listener must be allowed to hear them unaffected.